Imagine & Create With Us
Welcome! Here at Azul-Verde Design Group, we are experts in our field. From design to construction, our landscape architects can handle your project every step of the way. We work with each client individually to give them a personalized space that best suits their needs. We specialize in designing beautiful areas for you to enjoy, regardless of the space you have. Our experience includes custom swimming pools and spas, modern gardens, xeriscape plant material, quaint courtyards and outdoor dining and living areas. Let us turn your outdoor space from ordinary to extraordinary with integrated landscape and hardscape designs.

Landscape Architecture
Our experienced designers will help you choose and design your landscape needs. 

Pool & Spa Development
We will design your Pool & Spa to exactly what you're looking for in your backyard. 

Landscape Maintenance
We will perform landscape maintenance on your residential or commercial necessities.

Outdoor Living Amenities
We help hundreds of clients build outdoor living areas including kitchens, ramadas, and much more.
Landscape Architecture
Azul-Verde prides itself in providing designs that are creative and unique, yet comfortable and functional. The Landscape Architectural drawings are a scaled master plan of the site and will show how various hardscape and landscape elements relate to the home. The goal is a beautiful outdoor space that blends seamlessly with both the surrounding environment and the needs of those who live there.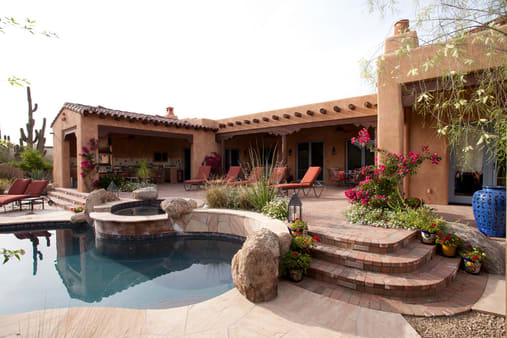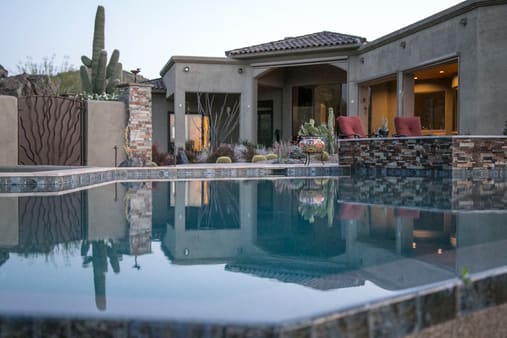 Pool & Spa Development
With pool and spa designs, our goal is to give you a water element that is tranquil and enjoyable. You will relax in the sun and refresh in a pool of water on many Arizona summer days.
Outdoor Living Amenities
When adding amenities to your outdoor oasis, we take into account your lifestyle.  What do you like to do? Do you entertain? Are you here year-round? The answers will create the ideal outdoor living area keeping in mind the dimensions of the area – foreground, middle ground, and background.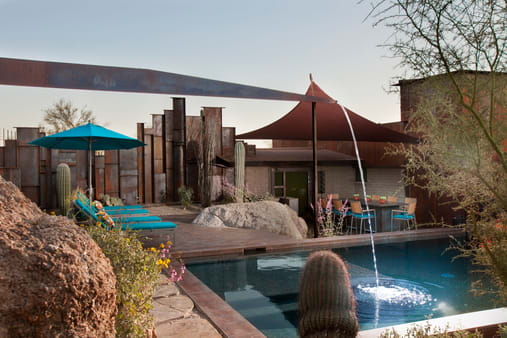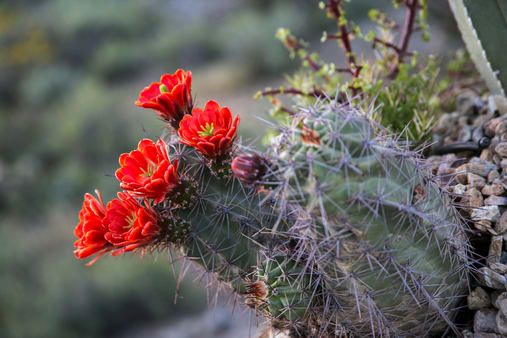 Landscape Maintenance
Proper maintenance is key. You can watch nature participate in art as your plants grow and mature into a sanctuary where you can relax and enjoy life.
We are highly structured to meet the diversified needs of our clients. You can count on us for dependable service.
"Mike and family awesome to work with. Great pool and Landscape design. Very knowledgeable about hillside design and grading."
"Azul Verde does exquisite and beautiful work. Michael designed the landscape and pool area for a home that we built 15 years ago."
"I was in business for over 20 years designing and building luxury homes in the Scottsdale area. Most of that time they were my choice.